P-ISSN : 2580-5045
E-ISSN : 2580-5053
Prefix DOI : 10.29240/jba
Frequency : 2 issues per year (May and November)
Accreditation : No. 85/M/KPT/2020 (SINTA 2)
Citation Analysis : Sinta Googel Scholar
Email : arabiyatuna@iaincurup.ac.id/jurnal.arabiyatuna@gmail.com
Mailing Address: Pusat Penerbitan dan Publikasi Ilmiah, Lembaga Penelitian dan Pengabdian Masyarakat, Institut Agama Islam Negeri Curup Jl. Dr. AK Gani No.01 Curup, Bengkulu, Indonesia
Arabiyatuna: Jurnal Bahasa Arab: is a refereed publication devoted to research articles, reports, and book reviews concerned with the teaching and learning of Arabic as a Foreign Language. This journal dedicated to enhancing and disseminating scholarly work in the field of Arabic Language Teaching and Linguistics.
This journal is an academic journal that published by Institut Agama Islam Negeri Curup, in partnership with IMLA (Association of Arabic Lecturers).
---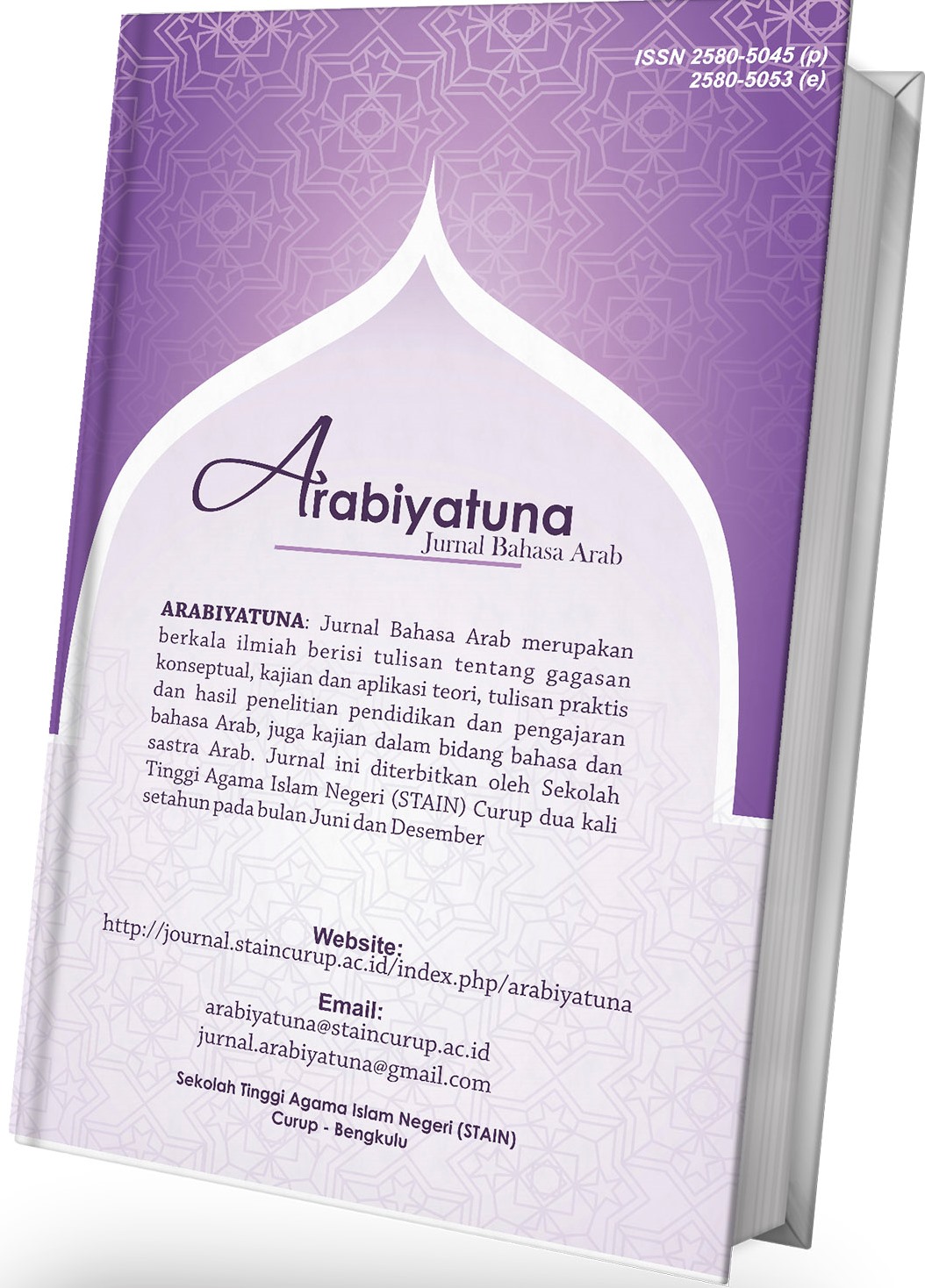 Announcements
No announcements have been published.
Vol 7, No 1 May (2023)
Table of Contents
Articles